Apart from the eCommerce, travel and healthcare industry, the Video Gaming industry is another one that has drastically changed in the past few years. It has become one of the largest industries in the world, even larger than the music & movie industries.
Let's rewind to the 90s when side-scrolling platform games with limited sound were popular. Games like Solid Snake, Super Mario, and Contra had gained popularity among youths and adults. There was a time when computer engineers used to code for games in line, which takes months or years to complete. Apart, a few skilful engineers were available, who have an idea to create gaming programs.
With the advancement of technology and the invention of advanced gaming platforms and tools, we have stepped into the 3D world. It not only made the development process easier but even gave realistic features to video games.
However, the Covid19 pandemic has helped a lot in the booming gaming industry. Video Games like PUBG, Free Fire, Call of Duty, etc. have gained immense popularity these days for their ultra graphics and 3D effects. The worldwide restrictions due to the pandemic have made gamers explore new video games to play and stream across the web. It even encouraged the video gaming industries to introduce new games to the space. 
With recent advancement, there are plenty of tools available, which makes the work of game developers easier and faster. At present, a person with basic coding knowledge can even build a normal game easily.
If you are a game developer or planning to switch your career to gaming development, you must read this blog. Here we will discuss some popular Game Development Tools that can enhance your productivity and can sharpen your skills. 
Let's begin with
#1-Mixamo: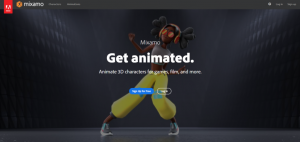 Per half, in modern-day gaming, characters or animations are the ones which make the game more interesting. It's the animation effect along with the character which makes us spend more hours on a game.
If we talk about those tools then,
Mixamo is one such free Adobe platform, where you can download a variety of different character models and animations. It is an excellent tool for learning and prototyping.
After getting registered to the platform, users can have access to the repository of thousands of characters and animations. You can select your character as per your requirement and can add animation to it. After all that, you can download it.
The best part of the tool is its auto-rig feature, which allows you to preview and download your animated character within a minute. As the complete program is hosted in the browser, there is no requirement of downloading it. The only thing which you need is an Adobe account.
Key Features:
Apart from the Mixamo library, users can upload 3D models and start with animation.
Pricing:
It's a free tool.
#2-CeltX: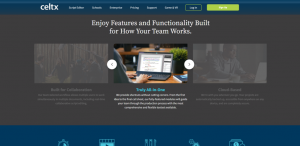 Graphics and Animation are not the only things required to keep the audience stuck to a game. Sometimes even superb writings and engaging dialogues capture their attention. Mainly in story-based games, where writings are the top priority.
That's where you need CeltX.
CeltX is one of the best Game Development Tools that provides script software solutions. It offers solid flowcharts and scripts that enable you to bring life to your story. Its interface is easy to use and offers a variety of tools. 
Key Features:
It allows users to collaborate with other team members in real time, where they can make immediate changes if required.
Pricing:
CeltX has different pricing structures. Users need to choose a plan as per their requirements.
Scriptwriting: 15$/ Month.
Video Production: 27$/ Month
#3-Blender: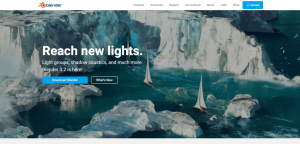 Starting from movies to video games,3D has gained immense popularity.
3D is something that enables us to experience the graphics of a game with higher accuracy.
I guess, if you are already into game development or keeping an interest in it then Blender is not new for you.
Blender is a free open-source tool that enables game designers to create animated films, 3D models, Motion graphics, Visual effects, and others. Apart, it enables game designers to work through the complete game development pipeline. 
Blender allows designers to virtually create various game assets, including models, movies and images.
Additionally, they can render the entire screen, perform UV Mapping, add texture, and others.
Key Features:
Since it is open-source, It has a huge community and offers thousands of free plugins like EasyFX, power sequencer, UV squares, Camera Manager, etc.
Pricing:
It's available for free.
#4-Incredibuild: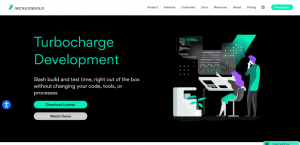 Our list of Popular Game Development Tools will remain incomplete if we miss out on Incredibuild.
Incredibuild is a video game development tool that accelerates game development. A game development process
 requires a lot of large files and processing power. By using Incredibuild, long processes like asset creation, data conversion, shader compilation, and texture processing get shortened without making them a further issue. Additionally, It integrates with Amazon Lumberyard, CRYENGINE and Unreal Engine to make the build faster.
Incredibuild integrates with integrated development environments(IDE), developer tools and game engines like Visual Studio, Playstation, CMake, etc.
Key Feature:
Incredibuild compiles games simultaneously across all platforms, irrespective of configurations.
Pricing:
A free trial version of the tool is available.
#5-Houdini FX: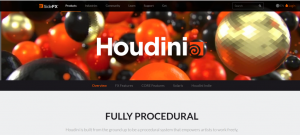 3D animations with special effects are something which makes video games more realistic. Starting from the effect of smoke to burning a vehicle in the games, all make us feel our presence in real-time. 
When it comes to complex visual effects Houdini FX is one of the best Game Development Tools. It offers a unique 3D animation experience including video games, virtual reality or even creating a feature film.
The best part of this tool is its advanced dynamic simulation, which allows for the creation of highly realistic visual effects. As compared to other 3D animation tools, Houdini FX uses a node-based procedural workflow, where you can visualise the iteration of your work as you refine it.
Key Features:
Its node-based approach allows for multiple iterations, making it easy to change and develop your animations and effects.
Pricing:
It has multiple pricing based on the licence. However, a free learning edition is available for this tool. 
#6-Speed Tree: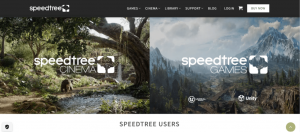 You must have seen several movies and games, where shrubs or forests add more effect to the screen. There are several video games like Call of Duty or PUBG, where the vegetation effect is really amazing.
Let's talk about one such tool that enables the creation of tree models for use in real-time rendering or video games.
SpeedTree is a 3D modelling tool to model complex vegetation. It's an award-winning tool and has been so far used by hundreds of blockbuster movies and games for the creation of various types of vegetation.
SpeedTree helps developers model vegetation easier and faster. Recently the tool has moved to PBR materials with a new workflow where developers can change the colour and contrast of texture. Additionally, it has a library of 150 plants, trees and shrubs scanned from an arboretum in North Carolina to give real-world effect.
Key Features:
Apart from the vegetation, you can change seasons and hundreds of variations to give extra effect.
Pricing:
A learning edition of this tool is available for free. Several plans are available starting 19$/month based on the licence.
#7-Character Creator: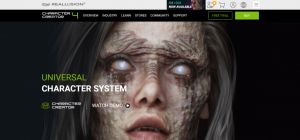 Gone are those days, when creating a 3D character takes more time, and effort and is quite expensive.
A big Thanks to the Character Creator tool.
With the help of Character Creator, you can easily add highly realistic characters to your stories and can export them to your game engine. With the help of the Character Creator pipeline, you can give realistic animations to your characters like eyes, skin and hair. Additionally, you can use a SkinGen plugin to add makeup and blemish abilities while creating flesh and hair on characters.
Key Features:
With the digital human shader, you can give ultra-realistic real-time human rendering for skin, teeth, hair, and eyes.
Pricing:
Multiple piercings are available based on the requirement. A free trial is even available.
#8-Game Bench: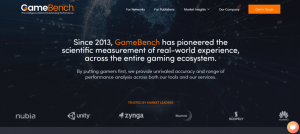 The quality of a video game development can be determined by its testing. It is one of the critical steps of a game development process to check what all system requirements are needed to run your game.
GameBench is one of the popular Game Development Tools that enable you to test the performance of your video game quickly and easily. Additionally, you can monitor and analyse every technical performance throughout the lifespan of a game.
Key Features:
Apart from testing the performance, it measures the frame rate for any game or application.
You can find and fix the performance glitches during the testing process.
Pricing:
A free version(Community edition) of the tool is available.
#9-Quixel: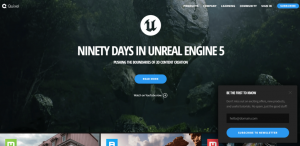 Next to our list is a tool that provides 3D asset management and saves a lot of our time. It would be no other than Quixel.
Quixel is one of the massive and fastest-growing mega scan libraries that offers 3D assets and realistic materials for video games and films. It has become a "one-stop platform" for game developers looking for 3D models like vegetation, tileable surfaces or atlases. It makes it quite easy to download and export to the game engine.
Like other 3D rendering software, Quixel even enables you to take the texture and edit it as needed for the program.
Key Features:
One of the best features of this tool is its mega scan library. There are thousands of 2D and 3D assets available which gives your development more creativity.
Pricing:
Quixel Suite is free for users of Unreal Engine. Apart it has pricings based on the licence like
Personal: 19$/ Month
Indie: 199$/ Month
#10-Helix Core: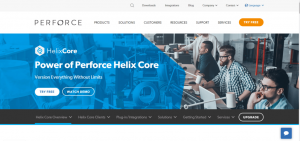 You might be having a dedicated game development team, but if all are unable to collaborate properly, you will face several bugs.
Helix Core, a product from Perforce is the version control software that makes collaboration easier by keeping teams on a single page, from updating source code to sharing digital assets, without any interruption. It enables development teams of any size to collaborate on different projects and share files.
Helix Core is one of the popular tools used by a maximum number of game development companies as it makes it simple and easy-to-keep versions of a project manageable. Additionally, it helps to track the changes made by the team without interpreting their workflow and helps teams to deliver faster.
Key Features:
It has the ability to synchronise real-time changes that the team has made. Instead of pushing it to source code management, in Helix Core, all source codes are updated instantly.
Pricing:
Perforce gives this product for free for up to 5 users and 20 workspaces.
Conclusion:
The video gaming industry is one such industry which is efficiently changing every month. A popular game engine or development tool may not fix its place forever. Every month a new game development tool is introduced having some additional features. For sure, the introduction of something better will definitely replace what's there today.
Above we have mentioned some Game Development Tools that are on-demand at present and are being used by giants of the gaming industry. If you are in the video gaming industry or individually trying to develop a game of your own, then you must not miss using the above tools. As a boutique software development company, Gloify deals with game development. If you require any types of games to be introduced to your platform then contact us today.