As the Title says 'Why go for Android App Development for your business'.
In this growing digital world which is filled with smart devices and gadgets, many of our everyday activities lie on the different kinds of apps. Booking cabs for the commute to ordering food online are relying upon the apps. Businesses today are turning to mobile apps to expand their strategies to tap a higher customer base and acquire more new users to their platform. Mobile apps are bringing about revolutionary changes in the tech industry, as people are getting engaged with each other through mobile phones. Social sharing, bill payment, food & grocery delivery through the app and information search have taken the mobile to a different level altogether.
Android is right now the most popular mobile platform available in the market with iOS in a distant second position. With over 85% market share worldwide, Android OS dominates the mobile platform market. The market for Android mobile apps is flourishing day by day & has seen massive growth since the launch of the platform in 2008.
Companies are utilizing this platform and creating custom mobile apps that solve customer problems and increase value to their business. Android application is one of the most prominent trends which are rising these days with magnificent speed. The primary reason for android development popularity is that software development has become a lot simpler and has lead to the rise of some great applications. If your business does not have a mobile app, then it's high time to get it developed.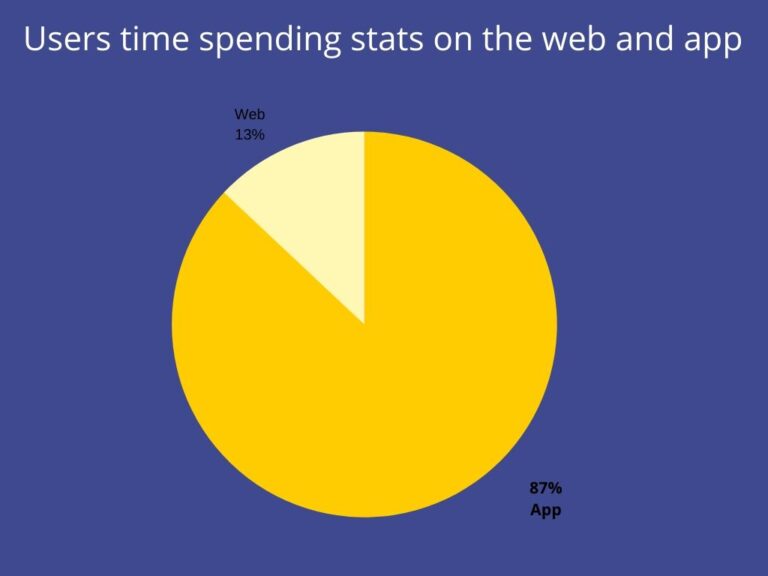 Why you should choose Android App development for your business
Every business and startup wants to make their presence in the startup, and in result acquiring more customers, and generating more revenue, in this competitive industry businesses need to compete with creativity to capture the attention of more potential customers. With the expanding number of clients, Android applications are turning into an unquestionable requirement for each business, fully established or startup, to reach their target audiences. 
The race between iOS and Android platforms seems never-ending when it comes to mobile app development. In the event that you break down the past data, Android has been ruling the industry for a pretty long time due to its broad adaptability. Here are the reasons and benefits of why a business should go for Android app development for your business app.
Easy Customization
Every business is different, and therefore needs a different solution for their unique business requirements. Packaged products often come with excellent quality and reliability, but they can ultimately be an obstacle to your business objectives. 
Android is an open-source platform and offers maximum customization features for the development and caters to the customer requirements of businesses. The open-source platform is made to convey incredible and customizable products to meet exceptional business needs. The versatile apps can be integrated into the existing systems as add on to increase the functionality and can be implemented as a stand-alone tool for streamlining the processes.No mobility platform is as powerful as Android when it comes to custom development. Organizations are permitted to alter the application as well as the Operating System according to their specific business model & daily operations.
Faster Deployment
Satisfying all the client's needs and propelling every one of the features in the first go, appears impractical for any business. After launching your business app, it may be required numerous progressions and new features to reach market needs and satisfy customer's requirements. Compared to iOS, Android offers many more advantages. Android apps for business have a rapid development cycle lasting a few hours. It offers a focused edge to organizations that wish to have a faster go-to-showcase for their new idea. Android follows a few steps for deployment. So businesses can deploy the Android app rapidly and make it accessible for use inside a couple of hours or days.
Also, Read React Native for Mobile App Development
Compatible with Multiple Devices
With a huge number of different devices and gadgets are available in the market, each device has different screen sizes and configurations. And providing an app that is compatible with all the devices and was not an easy task before. Phones, tablets, tv, and other different devices are being used by people to access these applications. IOS is compatible with devices that are running on its os iPhone, iPad, and other Apple devices support its app, which is quite narrow as per the market share of its users. On the other hand, Android is designed to run on many different types of devices, from phones to tablets and televisions. A wide variety of Android devices are available at many different price points, sizes and hardware capabilities.
High Return of Investment
Being a small business owner of a founder of a startup, you are always on a tight budget and look for a product that requires low resources with minimal cost to develop. Android SDK is the easily available tool and does not demand the huge cost for the development as easy availability of android SDK also gives developers the material design and they can utilize any system to build and test the product for smartphones. Going with the Android app for your business app is a wise decision to build an app with minimal cost and reach a wide range of users.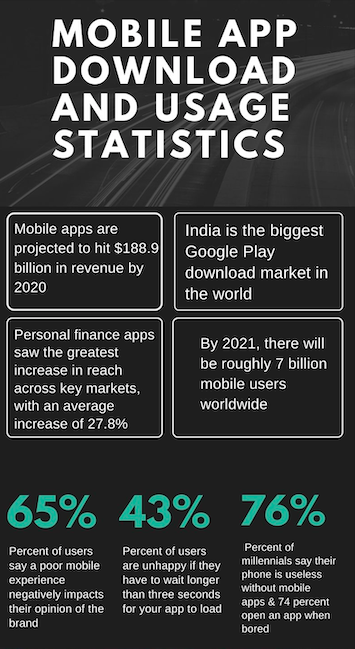 Open Source Platform
Being an open-source framework, Android Software Development Kit (SDK) is available for free and helps businesses to save on the licensing cost. And it is and the best technology framework offered by the Android community. The architecture of the Android SDK is open-source which means you can actually interact with the community for the upcoming expansions of android mobile application development. As the Android source code is readily available for people to download and change, more and more variants of the operating system, adapted to different hardware platforms
Improve Customer Engagements
Every business wants to engage its customers to their platforms, for customers businesses keep trying with features and strategies to implement. Since 2.6 billion people now have high-powered mobile devices within arm's reach at all times, the true game-changer in customer service is now mobile apps. App the best way to connect with the users, and launching the app for business is the best way to make users interact with your brand
Build Brand and Recognition
Every business and brands want to connect with their customers in all the possible way, in order to increase brand awareness, more customer engagement. A mobile app for your business can greatly contribute to your brand awareness and connecting directly with your customers. Statistics show that the average people spend more than two hours a day on his or her mobile device. While probably only a handful of applications make up the bulk of this total usage. Business apps help smoothen this road through constant reminders and notifications.
Are you planning to build an app for your business, or you are already on halfway to put your innovation in the form of an app? We are already helping our clients to take off their idea by building and putting their innovative thought into the app. We can shape your idea and build the product together. Let's discuss your idea